The Ultimate Steakhouse in Jimbaran Is Now Here!
28 May 2018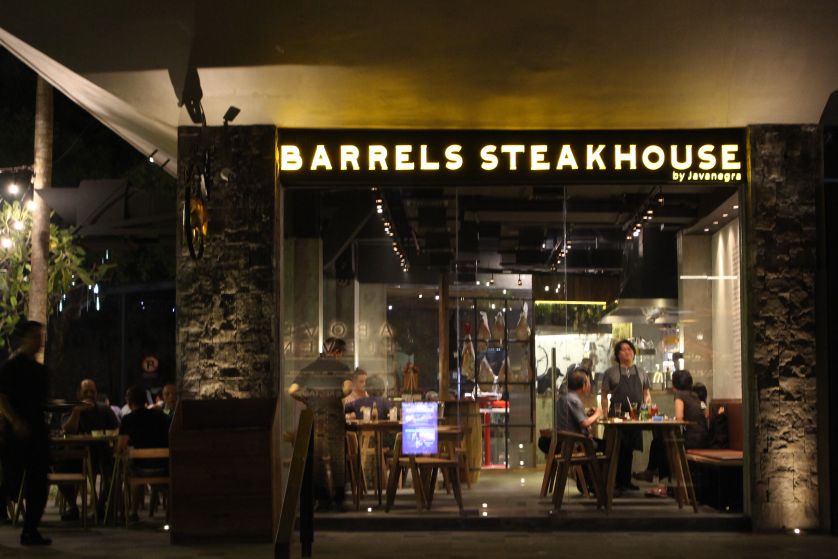 This is the third masterpiece unveiled by the savvy Javanegra restaurateur group and is now available at Samasta Lifestyle Village. We are happy with the success of Base-Base - the authentic Balinese restaurant and Barrels-the simple non pretentious spanish tavern that have welcomed many satisfied customers and now the newcomer - Barrels Steakhouse is just like that glittery icing on the cake.
One can sense the immaculate taste and passion of the creative force behind all of Javanegra creations, Chef Andrea Peresthu. With a simplistic and warm decor, a laid back outdoor seating area under the shades and the showcase of the aged beef and stacks of firewood, Barrels Steakhouse is the perfect setting to taste some of the best quality meat. Tell them how youd like it cooked, choose the sauce and there you have it - art and love on a plate.
Let`s indulge our tastebuds at Barrels Steakhouse, For reservation click HERE