Grand Opening of ASAMULA`s First Boutique
04 Mar 2017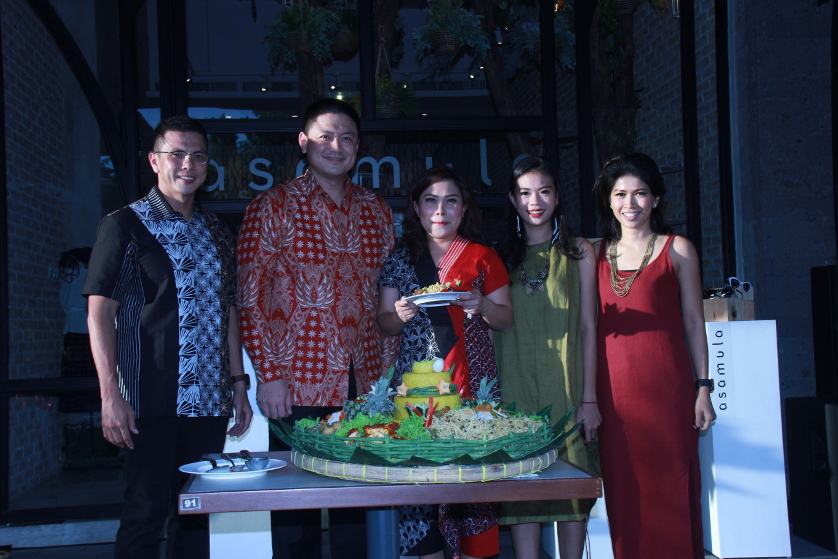 Bali, March 4th, 2017
| | |
| --- | --- |
| PRESS RELEASE | For Immediate Release |
Grand Opening of ASAMULA`s First Boutique
Multi-brand boutique Presents Indonesian Curated Local Brand
Bali, as well as a tourist destination, it also have the high potential of retail, especially for the summer collection products and a variety of accessories to support the casual look. Located in Samasta Lifestyle Village, Bali`s new lifestyle destination ``The New Hub of Jimbaran``, ASAMULA opened its first boutique to fulfill the fashion needs for both locals and tourists in Bali, on Saturday, March 4th, 2017.
With the concept of multi-local brand that is curated, ASAMULA brings together more than 10 local brands are curated by terms of models, trends, to the price is adjusted to the target market. Inspired by the creativity of now generation, Asamula present products derived from Indonesian designer ranging selection of clothing, kain batik, watches, sunglasses, jewelery and many more, which will be very attractive for foreign tourists and local tourists. There are more than 10 local brands that are present in Asamula, such as Sejauh Mata Memandang, Seratus Kapas, Tulisan, Tayada Batik, Stella Rissa Resort, KaIND, Lima Watch, Epa Jewel, Mao Mao, Petang Hari, Kandura, Gaze Eyewear, Geulis, Studiokaen, Loev, Srou, Teresa Mutiara and many more.
Isofia Peruna, as the owner of ASAMULA, explains ``The curation process based on the uniqueness and quality of products suitable for the market in Bali.`` Occupy the area of ??45 meters, ASAMULA take a minimalist boutique concept store with elements of a more stylish ornament. Asamula name comes from combining the two words ``Asa`` which means hope and ``Mula`` is interpreted as the beginning. So, Asamula could be interpreted as an expectation that local designer better known and as the first project to lift our devotion to local products.
ASAMULA has opened its boutique in Samasta Lifestyle Village since November 18th, 2016. Through this grand opening, ASAMULA is expecting the consumer awareness and growing the community interest in using high quality local products and not inferior to foreign products.
Grand Opening event was also enlivened with a fashion show featuring a collection of fashion brands in Asamula. From the row of models seen some figure model and celebrities like Endhita and Indah Kalalo, DJ Nadya Hamzah and 2nd runner up Miss Indonesia from Bali, Cok Krisnanda, who participated in the Catwalk.
Located in Jalan Wanagiri 1, Jimbaran Bali, Mövenpick Resort & Spa Jimbaran Bali will be integrated with Samasta Lifestyle Villlage, Bali`s new lifestyle destination ``The New Hub of Jimbaran``, filled with 28 culinary & lifestyle tenants to fulfill nowadays need. Developed in a unique concept, combining open air and tropical vibes of Bali, Samasta itself was officially open on September 28th, 2016 and already achieved a good response from the tourists
For further information please call:
Jaenal Abidin (Jay)
Public Relations Department
Asamula - Samasta Lifestyle Village
Jalan Wanagiri 1, Jimbaran, Bali 80362
Phone: (0361) 472 5848
Instagram: @asamula_bali